CRAZY DREAM RollerSkates with Light-Up Wheels!
Kids and Juniors will love the CRAZY DREAM quad skate with cool boot colours and Gyro LIGHT-UP Wheels! Built Aussie-tough, the CRAZY Dream skate uses a reverse kingpin to make adjustments simple. Comes complete with a light and durable Nylon plate, non-marking rubber toestops and 4 Light-Up wheels/4 regular wheels – that can be used for both indoor and outdoor skating, installed with ABEC-1 8mm full precision bearings. Choose either Pink or Black in available sizes in the pull-down menu.

• For safe outdoor skating, protective pads and a helmet are highly recommended!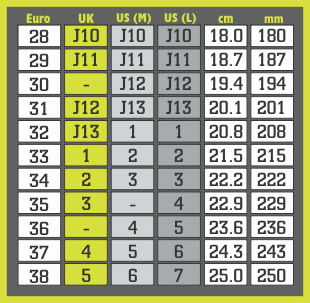 There are slight variations in sizes between all skate brands, so we have listed the length of the innersole next to each size above - Please measure the length of feet to confirm your selected size.