INSTOCK! CRAZY Ortho Move 3-in-1 Footbed System for Growing Feet!

CRAZY DBXj Great Quality Junior Derby Skate with room to grow - 3 Sizes in 1 !!
The CRAZY Ortho Move 3-in-1 Footbed System is a truly revolutionary innersole system, designed especially for Juniors young growing feet - Perfect for Junior Derby players! The OrthoMove 3-in-1 footbed system accommodates three size changes while keeping feet snug and properly aligned with the skate plate. 3 Size Ranges are available: EURO 32-34 (J13-2), EURO 35-37 (Girls 4-6) and EURO 41-43 (Ladies 9-10). With the Ortho Move 3-in-1 footbed system, you are able to buy or use a larger size (perhaps better quality) skate and have it last over 3 sizes istead of re-buying skates every year for those growing feet! Every Derby family needs these to maximize your families skates investment!!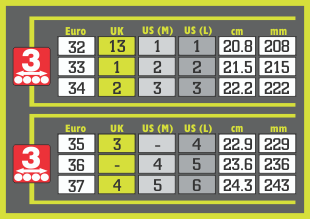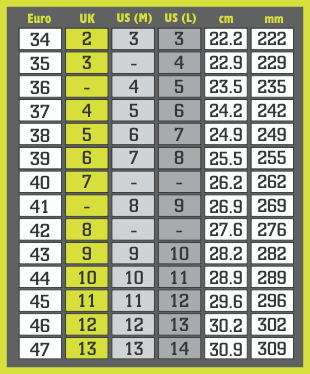 There are slight variations in sizes between all skate brands, so we have listed the length of the innersole next to each size above - Please measure the length of feet to confirm your selected size range.

There are yet no reviews for this product.
Please log in to write a review. Log in