Tuesday, 18 August 2015 11:56
Written by tonyz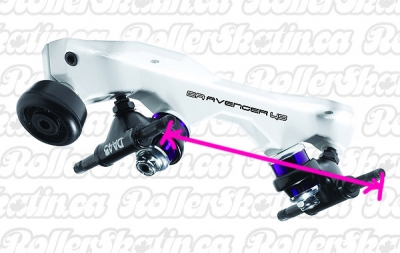 So you've had your entry level derby skates now for a year or two (or three!) and if you bought one of the higher end packages chances are the boot is still good and now fits like a glove. No issue with the boot but you feel its time to move on to a better quality plate. Maybe its a fairly low-end Nylon plate, possibly starting to wear or heaven forbid - even break apart!
Thursday, 23 October 2014 12:52
Written by Admin
Looking for a place to skate? Browse through our list of places to Rollerskate in Ontario, Canada!
Monday, 15 September 2014 16:52
Written by tonyz
RollerSkatin.ca is proud to be a 100% Canadian Skater-Owned and Operated Online Store!
We ship daily from Woodstock, Ontario, Canada – all across Canada and EVERYWHERE else in the world too!
Have you been burned by 'unexpected' shipping fees from FEDEX and UPS and CanadaPost after purchasing from a U.S. based website? If you live in Canada and are looking for top quality RollerSkating products you should buy direct from RollerSkatin.ca, a Canadian source where you know exactly what everything costs upfront at the time of purchase with no hidden and exorbitant brokerage fees, duties, taxes and disbursements. Save yourself the hassle, increased ship time and unexpected fees, order through your Trusted Canadian Source since 2005 RollerSkatin.ca :D