Designed Specifically for Roller Sports!
The 187 Pro Knee is the ultimate in kneepad protection. It is the preferred choice for environments where heavy protection is a must. Providing unmatched safety through proven technologies and superior materials, the Pro Knee is the trusted choice of professional skaters and top athletes worldwide. Experience the difference!

Featuring:
V-22™ Dual Density Foam
• Specially formulated to provide the perfect combination of cushion and protection for multiple hard impacts
187 Killer Pads® Lock-In™ Cap System
• Secures and aligns removable cap in correct position
Proven 187 Killer Pads® Design Elements
• Light-weight fast drying interior lining
• Seamless interior finish for ultimate comfort
• Ballistic nylon with industrial-weight stitching ensures durability
• Three-panel construction for reliable performance
• Open back design for excellent fit and quick on & off

Sizing: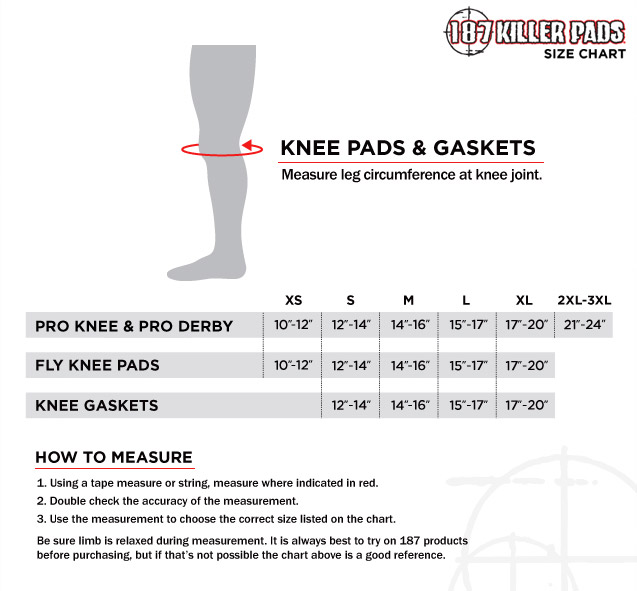 There are yet no reviews for this product.
Please log in to write a review. Log in